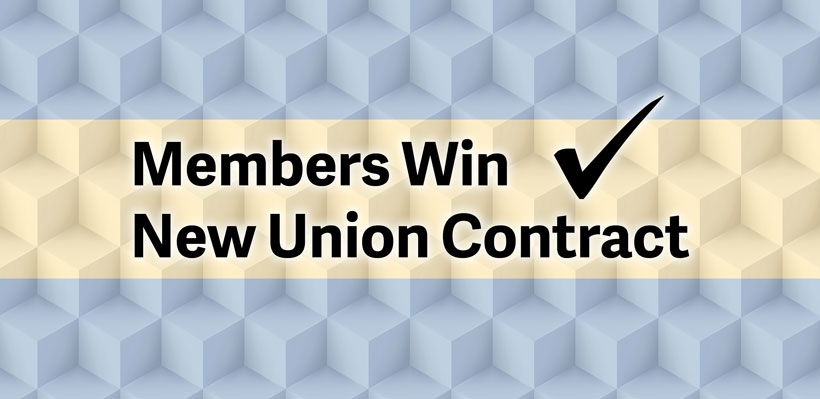 UFCW Canada Local 1006A members at Holiday Inn Mississauga have ratified a new union contract with several gains.
The contract runs from July 15, 2018 to July 14, 2021.
Union Representative Daiana Dumitru led negotiations with support from Union Representative Rick Del Fiacco and members Elizabeth Hemsworth and Maria Magno.
"The new contract at Holiday Inn Mississauga shows why UFCW 1006A continues to be the best union for hotel workers in Ontario," said President Wayne Hanley. "Our whole team provides outstanding union representation that puts our members first. Together, we empower members to actively shape their future for the better. "
Gains included wage increases of 2.5% over each year of the agreement, improvements to benefits, increased vacation entitlement (5 weeks for 15 years of continuous service) and gender neutral language.

It covers 28 workers at the hotel, who work in a variety of roles, including room attendants, laundry, night cleaner, maintenance, and leader maintenance.