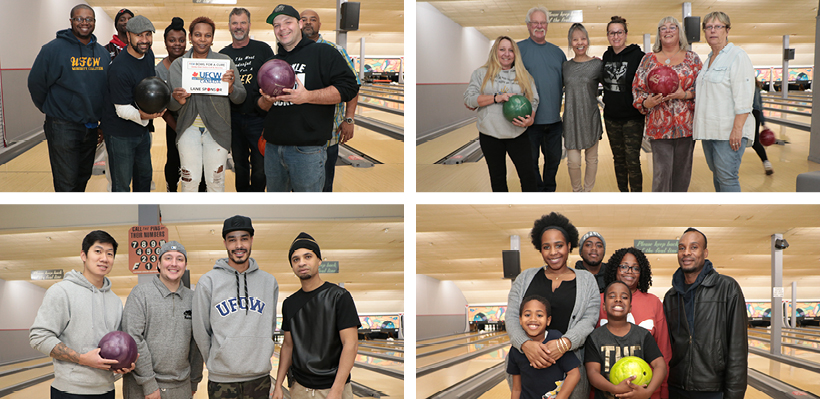 UFCW Canada Local 1006A members and activists came together to strike out Sickle Cell Anemia through our annual Bowl for a Cure event.
The event was a big success and drew members from a variety of workplaces across Ontario.
The funds raised will go to Faces of our Children, an organization which raises funds and awareness in the fight against Sickle Cell Anemia.
"I wanted to participate in Bowl for a Cure because I think it is a great cause and I heard about the fun times members had at the event," said Joshua Robichaud who works at Summit Foods. "My team and I had a blast so much so that we are planning to participate next year."
Several teams participated in the event.
"I lost a sister to lupus, so anytime I am able to help by raising money and awareness, you can always count me in," said Kallisha Hoyes, who works at a No Frills store. "My family knows first-hand the impact that illnesses cause families, so we are more than happy to be included and support this important initiative."
Hereditary in nature, Sickle Cell is a blood disorder which leads to red blood cells getting stuck in the blood vessels. As a result, much-needed blood and oxygen gets blocked from vital organs (including the lungs, heart, kidney, liver and much more).
We want to thank all our members, and our sponsors for their generous support.