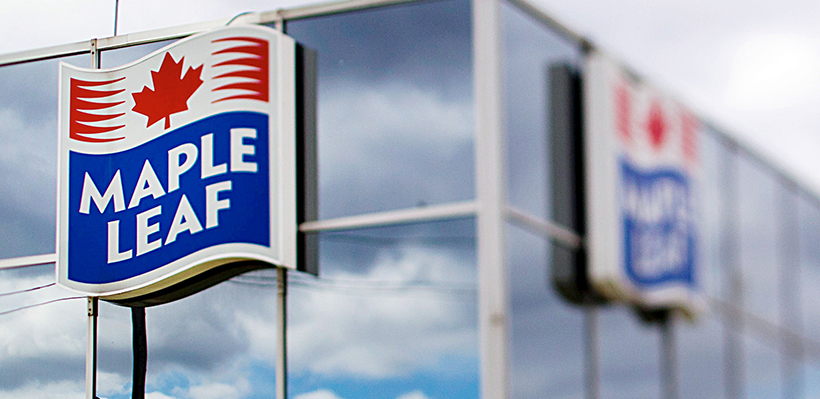 At a meeting on Monday, November 26, Maple Leaf Foods announced plans to consolidate its Ontario plants by 2022.
This consolidation will result in the closure of the plant in Toronto where approximately 600 employees are represented by Local 1006A of the United Food and Commercial Workers (UFCW). In addition, the Company will close two other plants in St. Marys' and Brampton whose unionized employees are represented by UFCW Local 175.
The Company announced further news that a new facility in London, Ontario will be established to take the place of the plants slotted to close. Information provided to the employees indicated that the Company intends to open the new facility in the spring of 2021. The Toronto plant is scheduled to be closed by the end of 2021.
"Many of our members at the Toronto plant are long service employees. This closure means the loss of good paying unionized jobs," said Wayne Hanley, President of UFCW Local 1006A. "This announcement has deeply affected the workers, their families and the community in which the plant is located."
Employees at the Toronto plant process poultry.
The Union has requested to meet with the Company to discuss the closure and the impact on the workers. Under the terms of the workers' collective agreements, the affected employees will receive enhanced severance.
"We will work to minimize the impact of this closure and to achieve the best possible outcome for our members as a result of this announcement", said President Hanley.