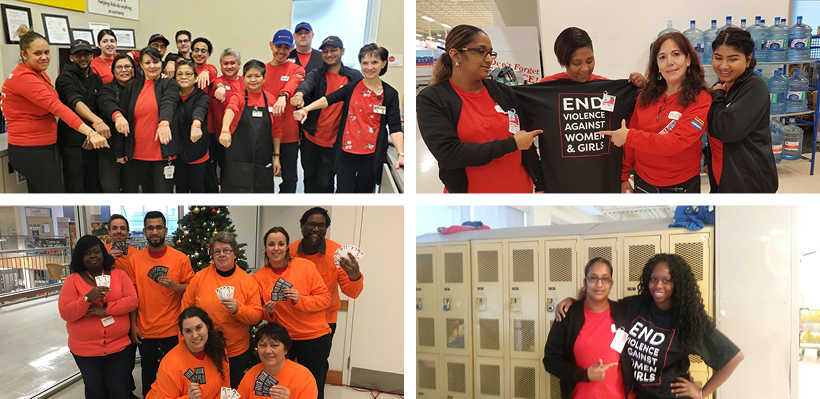 UFCW 1006A members at Loblaw stores at Don Mills, Scarborough, Mavis and Dundas came together for the 16 Days of Activism against Gender-based violence (Nov 25 to Dec 10).
We are raising awareness to eliminate violence against women and girls. Members passed around information cards and wore shirts raising awareness.
This year's theme is #myactionsmatter. It is a call to action for people to speak out against acts of gender-based violence.
Your union will observe December 6, the National Day of Remembrance and Action on Violence Against Women. We will be participating in a December 6 Vigil at Sheridan Davis Campus (7899 McLaughlin Rd, Brampton) from 5:30 p.m. to 7:30 p.m.
On this day in 1989, a gunman murdered 14 women at Montreal's Ecole Polytechnique because they were women.
Nearly 30 years later, gender-based violence remains the devastating reality for many women.
This is unacceptable– All women deserve to be safe at home, at work, and in our communities. Join us and together, we will eliminate violence against women and girls.