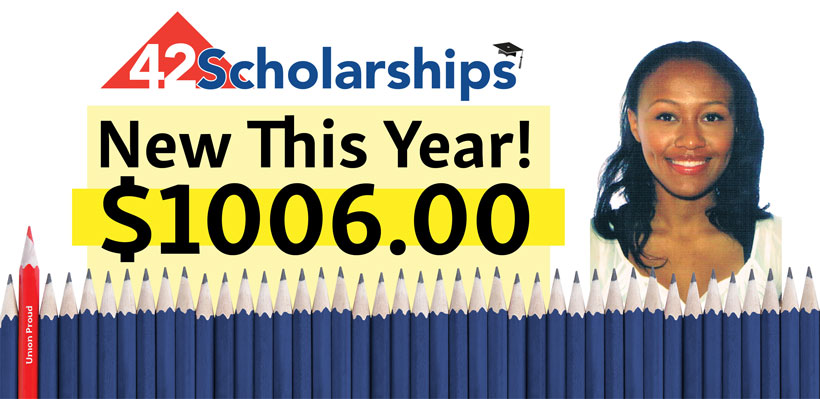 On behalf of UFCW Canada Local 1006A, I'm proud to announce we have significantly expanded our popular Scholarship Program for 2018.
We will now be awarding 42 scholarships, worth $1,006 each, up from $500.
With the high cost of post-secondary education, we are proud to do our part to help our members and their families achieve the dream of post-secondary education. Our decision to expand this program was made in the spirit of promoting education and opportunity for our membership.
I strongly encourage you to apply and inform your co-workers about this important program.
Since its creation, our scholarship program has helped hundreds of members and their families across Ontario.
While the deadline is September 2018, you can complete and submit your application now. Click here to apply.
In Solidarity,
President Wayne Hanley